An Erroneous Claim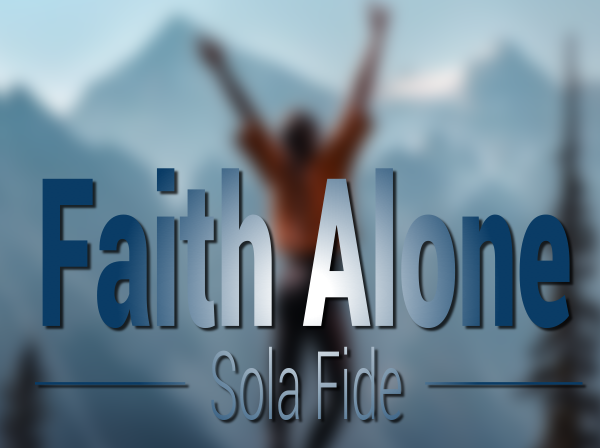 The evangelical world claims, "Salvation is by Faith Alone." This statement is oft' times invoked when arguing that baptism is not necessary for salvation. As this anti-baptism position has grown and flourished in modern evangelicalism, it developed its own unique language and phraseology. Grammar, in any discussion is important. But there is an amazing aspect to language and grammar you may not be aware of.
The Power of Language
A common language is the glue which holds like-minded believers together. A common language has amazing power! Think about the Biblical examples of the Tower of Babel and the Day of Pentecost; language played a stunningly powerful role in uniting people.
In the evangelical world's vernacular, three common phrases come to mind which are frequently used to articulate and argue the position that water baptism has nothing to do with the salvation experience, meaning the remission of sin. The first phrase is, "We are saved by grace alone, through faith alone, in Christ alone." A second phrase is similar… just a shortened version of the previous phrase… "We are saved by faith alone." In our last podcast, I mentioned the third phrase, "We are saved by grace, through faith, plus nothing."
Continue reading

"We are Saved by Faith Alone"
Podcast: Play in new window | Download | Embed
Subscribe to the Podcast Apple Podcasts | Android | Email | Google Podcasts | Stitcher | RSS | More